The fitness center is an important part of any residential community, and crafting a great one that's uniquely suited to your residents means keeping their needs and preferences in mind as your design the space, select equipment, and create programs that will attract and motivate everyone.
Understanding Your Community
Before you even begin putting together your fitness center, you have to have a clear understanding of who your target users will be and what they will be looking for in a facility. If you residential community is geared more toward young adults, the so-called "Millennial" generation, then creating a flexible space that allows for group exercise and organized play is ideal. Family communities will want to have spaces that allow for family play, including basketball courts and a swimming pool. "Baby Boomers" want their
fitness center
to be convenient, easy to use, and to provide the personal expertise of a fitness trainer or one-on-one classes.
Laying the Foundation For Fitness
Fitness center design includes spaces that cater to the various sports, instructional programs and other activities that involve groups, as well as more individual activities such as weight training and cardiovascular training. Many fitness centers also have outdoor facilities, including sports fields, a running track, and even a swimming pool. Spinning classes, as well as other group-based activities, should figure in to the design of the fitness center. Fitness center design may also include primarily social components, such as a snack bar, saunas, and hot tubs. Outdoor and indoor spectator seating may also be part of the design.
In general, a center should have an adequate fitness space to house the various pieces of equipment, an area for stretching and warming-up, and an indoor running track, if possible. Group exercise rooms and enclosed ballrooms for racquetball or squash are possibilities if your resident crowd tends to be comprised of young professionals or those basking in the glow of early retirement.
If families make up the majority of your residence, children's play areas or a child care room will be a welcome addition to the space.
The Right Tools
The bulk of the big equipment will be going into the
main fitness space
. Regardless of the dominant demographic among your residents, you will want to include the mainstays, such as cardiovascular equipment, free weights, and cable-operates weight machines or other selectorized weight machines.
Cardiovascular equipment will include anything from ellipticals and treadmills, to stationary bikes and other full-body equipment. Though not a piece of machinery, the running track is also a part of the spaces cardiovascular equipment.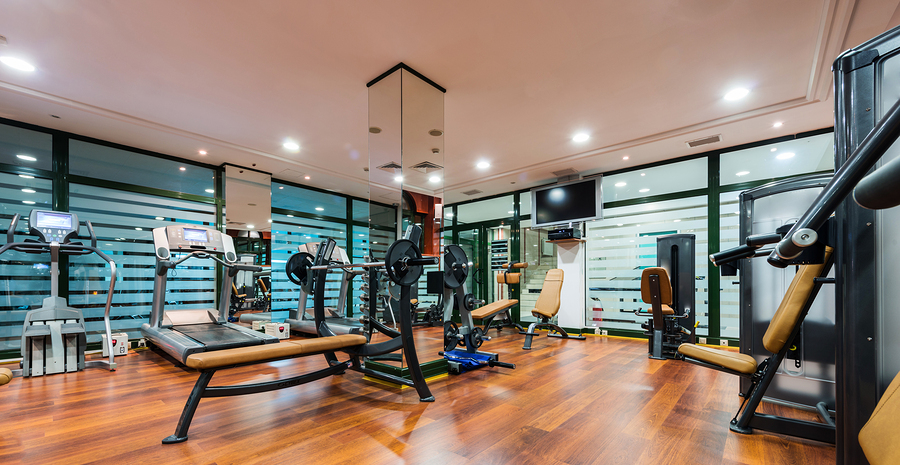 Weight training equipment typically has a dedicated space or room in a fitness center.
Weight lifting and resistance training are also important and popular fitness center activities. Sets of free weight can easily be fit into the common areas. Weight lifting machines and resistance machines such as the Pilates reformer are a good fit any fitness center, satisfying the particular needs of a variety of residents.
Getting With the Program
Arguably the biggest difference between one residential community fitness center and another is what that fitness center has to offer in the way of amenities. Having one or more personal fitness trainers on-site to offer personalized guidance is an important desire for both young and middle-aged residents. Residents will also look at their fitness center and evaluate if it is providing a variety of classes and organized activities. Residents in their 20s and 30s especially will be looking for group spinning classes, dance classes, and activities that incorporate game elements.
Consulting a Fitness Management Company
Designing a fitness center that meets all criteria is as about producing a facility you can be proud of as it is to produce one that your residents can be proud to attend. A lot of work has to be done to accomplish this, and sometimes it pays to enlist professionals to help with the planning, purchasing and overall guidance of the project. Sometimes you need a fitness management company.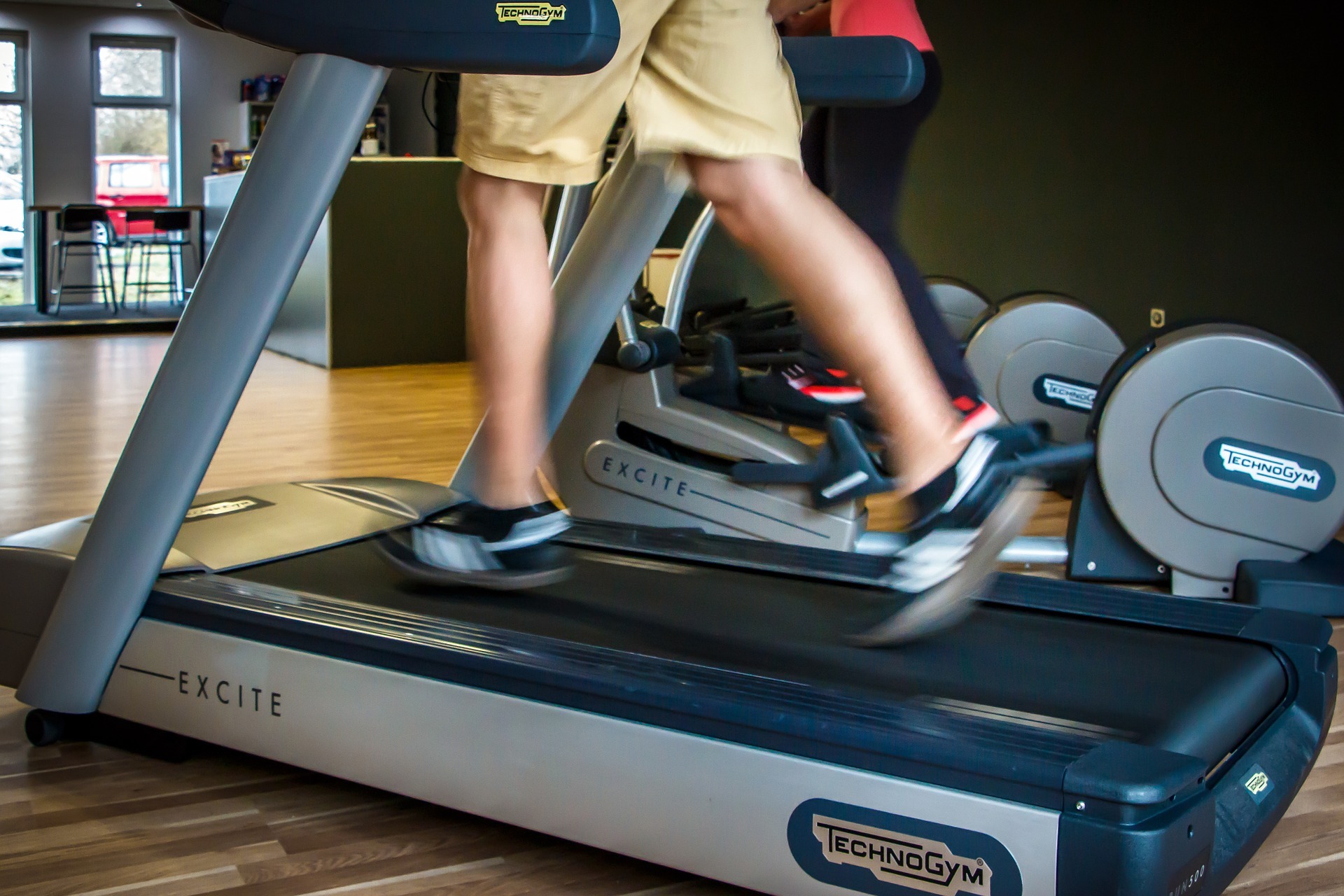 Fitness management companies can assist with the planning and design, equipment purchasing, and on-going management of your fitness center.
Fitness management companies, such as
Active Wellness
, are involved in every stage of fitness center planning and design. They can help with the creation of the design, contributing their expertise to take your needs, your resident desires, and create a dynamic and appealing facility that satisfies all.
Active Wellness also is invaluable in furnishing the fitness center, as it were. Procuring equipment, from large cardio pieces and weight machines, to the smaller resistance pieces and even hand-weights, is one of the many services that a fitness management company provides to their clients.
Finally, Active Wellness offers a fitness center "turn-key" solution, applying their experience and management skill to the daily running of the fitness center. Managing fitness programs and arranging special activities and seasonal functions are just a tiny part of what a fitness management company such as Active Wellness can do for you.
Designing a fitness center to suit a variety of different types of residents may seem impossible. With so much to handle, it can be difficult to focus and solve problems effectively. Understanding your community's needs and preferences, and enlisting the help of a fitness management company earlier on, will set you, and your fitness center, up for success.